We are creative agency.
Your trust our ideas!
You want to successfully place your projects, products and services on the market? You have come to the right place. In our team, we have been creating concepts since 1996, design your advertising, position you in the market and realize your IT, database and app requirements. Also optimized webshop systems and on-demand databases are among our special areas.
All business areas as well as practical examples of our work can be found on the following pages. For advice and queries, we are available from Monday to Friday from 9:00 am - 6:00 pm. Tel.: +49 9127 / 95&nsbp;607
We are a member of the
metropolitan region since its founding.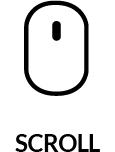 "Be unconventional, pragmatic, calm, well observing, creative, smart, goal-oriented and able to implement" is our philosophy and this is how our work is done.
Scheid & Partner has set itself the task of presenting your projects, products and services in such a way that it will give you and your customers the greatest possible benefit. Observing systems, developing strategies, placing goals, implementing concepts, generating customer success, is what Scheid & Partner stands for.
Our website is a great tool to give you an insight in our portfolio and our way of working. You can find the basics of our service portfolio at: Competencies - Communication - Consulting - Coaching - Design - Advertising - Internet - IT solution.
In all of the above mentioned areas, we have selected references as our design elements. These give you an insight into our way of working. Further work examples can be found in the References sub-item.
At the moment, Scheid & Partner employs nine employees in-house and six specialists who work on the project.
The equitable team of men and women consists of experienced graduates, academics and IT specialists who cover the following areas:
Media development, communication design, programming, database development, 3D visualization, 3D interaction, marketing, campaign development, advertising, PR, sales, project finance, controlling and consulting.
Our team consists of highly motivated, team-oriented colleagues, who do not think in strict hierarchies, but rather work out and realize projects for you.
Starting from our creative center, we use our ability to apply systemic intelligence in a practical way.
The individual areas of competence are divided into the areas of Communications, Consulting, Coaching, Design, Advertising, Internet and IT Solutions. You will find an extract of the total references under References.
Experience the new perspective and approach of our think tank now in the aforementioned areas!
For many years, Ralf Scheid has also been working as a lecturer for marketing, advertising and controlling. For both private companies and public institutions (IHK, Berufsschulen, etc.), he teaches and examines special content ranging from the basic concepts of marketing conception, budget planning to the complete campaign.
Based on sample operation examples and project work, they are trained and elaborated in real-life terms.
Scheid & Partner also organizes seminars and workshops for executives. Complex strategies to drive your company forward are developed using theoretical examples, rolling games and interaction exercises. The goal is to strengthen the identification of the employees with the company and to position the company successfully on the market in the long term by means of a better appearance, as well as better coexistence.
Ralf Scheid has also been a lecturer in corporate management at the Faber Castell Academy, diploma program, since 2017.
https://www.akademie-faber-castell.de/studium-grafik-design-kommunikation-vollzeit-dozenten.html
Since 2004, Ralf Scheid has been a lecturer and has been authorized as an examiner for the IHK-Nürnberg and the Nürnberger Meisterschule since 2006 to teach the subjects marketing and advertising and to hold and evaluate the examinations for the IHK-Nürnberg.
The teaching contents as well as the examination tasks are co-developed by Mr. Scheid and accompanied by the students and / or masters until the successful implementation.
In the areas of marketing, advertising and investor relations, we advise manufacturers and service providers.
We develop, realize, coach and accompany you on your way to economic success.
Use our know-how to position your company on the market.
We develop conceptual solutions for you and support you in the realization of complex processes. From analysis and cost planning to the creation of an overall concept, we accompany your marketing and campaigning activities. Complex database connections and investor relations tasks are connected as required. Scheid & Partner successfully implements your projects with a macroeconomic approach.
OUR WORKING METHOD:
Situation analysis
Basic evaluation
Formulating objectives
Strategy development
Conception
Creation
Coordination (content) (Inhalte)
Implementation

CORPORATE IDENTITY
Corporate Design, Corporate Communication, Corporate Behavior, Logo Development, Overall Appearance, Business Equipment, Campaign Development, Campaign Realization
CLASSIC MEDIA
Print media, brochures, posters, ads, annual reports, photography, illustrations, and paintings
NEW MEDIA
Web design, search engine optimization, content management systems, shop systems, on-demand databases, flash animations, 3D animations, 3D visualization, 3D renderings, image films, spot productions, sound design, and presentations
STORYBOARDS
Development, illustration, programming, animation
TRAINING
Conception
Goals
Processes
Definitions
Strategy
Approach
Analysis
Planning
Realization




TRAINING
Motivation
Distribution
Sales
Communication
Rules of sale
Sales preparation
Questioning technique
Objection handling
Close security
Team
Impact exercise
Proper authority
Conflict
Suggestion
Implementation

SEMINARS
Motivation
Marketing
Team Grade
Guide means
Communication
Goal orientation
Work situation
Stress factors
Performance monitoring
Insight
Portfolio development
Marketing strategy
Campaign concept
Communication realization
USP development & placement
On budget