Apps for download in the Google Play Store and iTunes Appstore:
How does Augmented Reality work?
Download the free app TGA VIRTUELL via the Google Play Store or the App Store on your smartphone or tablet and dive into the virtual world of the TGA with us. Click here to find out more about the TGA and our partnership.
1. Erfassen

Sie finden die kostenlose App TGA VIRTUELL direkt in Ihrem Google Play Store oder App Store.

2. Erkennen

Laden Sie die kostenlose App TGA VIRTUELL und scannen Sie damit das Medium.

3. Erweitern

Die virtuelle Welt öffnet sich und die AR Anwendung überlagert und erweitert die in der Realität erkannten Objekte, Bilder oder Umgebung mit digitalen Zusatzinformationen.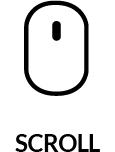 This describes a computer supported perception or rather a presentation which the real world extends with virtual aspects.
Real images of a presentation or an item are explained clearly and understandably. You can see this information via a tablet, smartphone or with AR-glasses in future which decrypts the appropriate marker and you can then interact with the object.
A simple move of an end device is enough to get these objects vividly and to get more information.
You can fully see and interact with technical data and therefore get a completely new dimension of perception and interaction.
AR will therefore be a new work and regulation medium.
Virtual Reality, abbreviated VR, describes the representation of a virtual, computer-generated world.
Virtual reality simulates that one finds oneself in this created world and can perceive various sensory impressions such as sight, sound and touch.
Nevertheless Virtual Reality is closely connected with the term immersion and with VR glasses.
The use of VR glasses replaces the conventional screen.
Die Brille sorgt für ein realitätsnahes Erlebnis und der eigene Körper wird zur Steuereinheit in der virtuellen Realität.
The glasses provide a realistic experience and the own body becomes the control unit in the virtual reality.
The feeling of being part of an actually fictitious world, the fusion, is only possible with this latest technology.
Mixed Reality describes a mixture of extended and virtual reality.
This is then the counterpart to Augmented Reality (AR).
The AR is a reality augmented by virtuality, while the Mixed Reality is a virtuality augmented by reality.
An event in the real world triggers an event on a screen or VR glasses.
An already existing example from everyday life would be the change of a route, which is specified by a navigation device, by a traffic obstruction, such as a traffic jam.
The general idea is to use knowledge and data of the internet and other sources of the people to connect this reality logically respectively the direct surroundings and also to overlay it.
Now you have the possibility to interact with information and to use that. Unnecessary information will though be consciously be left out and only the contents which are necessary will be called up.
Possibilities are nearly infinitely – starting with an increased experience of brands on fairs over new solutions for logistic up to warnings when entering a danger zone in factories or laboratories.
The necessary technical basic for using Augmented Reality exists in hardware as for example smartphones, tablets or smart glasses and the application in AR/VR/MR especially developed for these gadgets.
Software uses different intelligent methods to identify real objects on a basis of real-time analysis of pictures of the camera and further sensors.
Therefore it is possible to connect digital information with real items and so to open versatile possibilities for use.
The so-called marker is an object in reality, e.g. a picture in an advertisement which is the basis for presentation of AR contents. The marker is connected with the correspondent AR matters and can be used by software like our apps to be identified by the camera to represent these contents. The presentation is oriented by the marker in reality (tracking). This is done b sensors and therefore can be steered.
Independence of marker
Our apps allow to switch off the tracking to look on it independently. So you will be independent of the actual marker and the sensor-based controls which is then a typical touch-based control.
Engineering, architecture, engineering, industry, etc.
Navigation (Visualization of the environment)
Support for installers (repair and installation)
Support in medicine (retrieval of data during surgery)
Support for rescue services (Mobile Disaster Warning)
Collaboration from different locations
Work on 3D models (fashion, medicine, etc), in different places
Presentation of cultural contents (museums, exhibitions, art)