Life is too short
for bad advertising
Communication means for us not only the pure verbal communication in the original sense, but also the medial communication to the same extent.
This type of communication is used to sell a product. For this, areas such as classic advertising, trade fairs and media appearances are used. A well thought-out brand management is also part of every marketing of a product. In this way, a brand is built, positioned, designed, maintained and expanded.
All these factors must be comprehensively planned today in order to be able to survive on the market.
If you want to have a product that is already positioned on the market in a completely new light or plan to introduce a new product, we will open up completely new paths for your success.
Let your product work for you and not vice versa!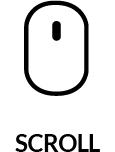 A brand name is the continuous development and maintenance / further development of a brand. The aim is to differentiate between competitors' offerings.
The branding of a brand results in a higher recognition value for the consumer. Furthermore, the user identifies himself with certain attributes, properties and services with a brand. If a brand is well represented and positioned, the company achieves an increase in reputation - and, above all, a sales increase - as far as the product allows.
Today the value of a company is strengthened by its brands. It is therefore desirable to expand existing brands and to introduce new ones. This strengthens the company's capital stock and thus its survival.
Through our expertise, we bring your product to the customer, whether it is already on the market or not. With our help, you can further expand your company and secure your branded reputation for your products and services.
Every product is known to be marketed. Marketing can take place through various sales channels such as, print media, TV, radio, cinema, web and various other non-print media.
In order to successfully position your product on the market, we design a sophisticated campaign for you. The foundation for such a campaign development is the knowledge of all distribution channels. These are subsequently analyzed and correspond to the requirements of the product. We then create a suitable concept for you. Through medium-term and long-term thinking, future-oriented scenarios are also being developed, according to which your medium- or long-term planning is aimed.
Campaign developments can also be used to consolidate and improve company images. In this case, preference is given to advertising measures specifically aimed at the company in general. Opportunities include, for example, fairs, advertisements in print and non-print media, as well as promotional activities.
Depending on your needs, we can create the right campaign for you to position your product or company even better on the market.
A person reacts well to incentives. Advertising is concerned with the direct, indirect, as well as conscious and subconscious influence of man.
The aim of advertising is to address the needs of the human being through emotional as well as informative advertising messages or even arouse new needs. In order to create an interesting and appealing advertising for everyone, numerous aspects have to be considered.
In addition to the precise design of an advertising campaign, the choice of the advertising media comes first. After this election the commercial, the advertisement, the notice or even a survey is generated.
The distinction between different media differentiates between print media and nonprint media. Particular attention must be paid to the target group. For example, a product for teenagers can be marketed better on the Internet than in the local daily newspaper. Through the right choice of media, you and your company will get the most out of an advertising campaign.
In order to be able to communicate with retailers or end-users in the B2B or B2C area, many companies are trying to attract customers with their stands at trade fairs.
If one goes through an exhibition hall as a customer and looks at the individual measuring stands one after the other, it soon becomes apparent that a few stands have a very individual and appealing look. Other exhibition stands are rather inconspicuous, but partly offer the most interesting products of the entire fair.
In order to address as many customers as possible, an individual look is very important. First and foremost, it is important to arouse the customer's need to look at your stand. If this is now presented by an interesting and unique design, the customer becomes curious.
This step, the "approach", is the most important step in the design of a measuring stand. It is only when the customer is interested that he will deal with your products.
If you are curious about the possibilities that a test stand can offer, please contact our team. We design your exhibition stands, whether they are small mobile and compact stands or whether it is the design and concept of a large stand.
As a press or public relations, in the broader sense, any kind of interest led communication is referred to the public. More specifically, press work is a form of organizational communication or a part of a social system in which peaceful conflict resolution is realized through a professionally organized exchange of opinions.
The tasks and objectives of the press work depend on the client and the respective target group. Basically there are four models of public relations: publicity, information activity, persuasion and dialogue.
We would be pleased to advise you on the selection of suitable PR funds for your company.
As a media event, every kind of public appearance is referred to in the new and old media. This performance must be well thought-out and structured for a company. When it comes to media, such as the Internet or TV, it must be ensured that not only interested parties can view the articles, but also competing companies. For this reason, it is important to keep the balance between a general information world and detailed information.
Media hits are the real-emotional tool to make advertising messages or corporate information accessible to a large target audience. We would be happy to assist you.
The advertising evaluation assesses and analyzes success rates from the media used. High accuracy and precision are important.
Instruments of market research and social research are used here and are directly attributed to your projects, products and services. In order to develop an accurate and effective assessment strategy, it is necessary to align these with your advertising circuits.
The advertising evaluation is a milestone to your success in the markets. This is the only way to check your advertising measures and improve them if necessary.
A good advertising strategy is like a good meal. The ingredients decide. The know-how of the customer must be transported, not necessarily to the end customer but to the agency. Experts from the agency are a prerequisite to guarantee the success of a commercial strategy developed.
Many customers underestimate the fact that it is precisely the expertise of your company's projects, products and services that can generate a winning advertising strategy.
The advertising message has to be transported and understood by the addressee with a buying interest, which is the task of the advertising strategy.
Knowledge transport and emotional spice are the key words here. Ask us!